It has come to light that people are being told the wording "Armed Forces Veterans Breakfast Club" is copyright, this is INCORRECT, the attempt to copyright the wording failed and details can be found on the Intellectual Property Office (IPO) website (link below).

https://trademarks.ipo.gov.uk/ipo-tmcase/page/Results/1/UK00003345458

The Status of this application is shown as "Withdrawn", this is because we place an objection with the IPO to this being registered and the applicant had to pay our fees. The IPO is the organisation that decided how much should be paid and it was stated the applicant (Company Number 10251007) had to pay our CIC £300. This was objected to by the applicant but it was rejected and the payment amount upheld.

There has been no theft/fraud taken place by any of the Directors of our CIC in the past or recently. Everything is run correctly and all funds are accounted for and no individual has access to any funds and no single Breakfast Club is favored above others. The false and malicious allegations were made to hide the failings of a "poorly run organisation" and to create "a smokescreen of financial information". During the investigation, Humberside Police had access to all accounts and reports and found there was "no evidence to support the allegation.....".

There is also other slanderous and defamatory information being spread about our CIC, again this is to discredit the Directors and we ask everyone to ask to see factual evidence before being taken in by this information which is being spread to push an individual(s) own agenda. It is these false and unsubstantiated allegations that are damaging the Armed Forces & Veterans Breakfast clubs network.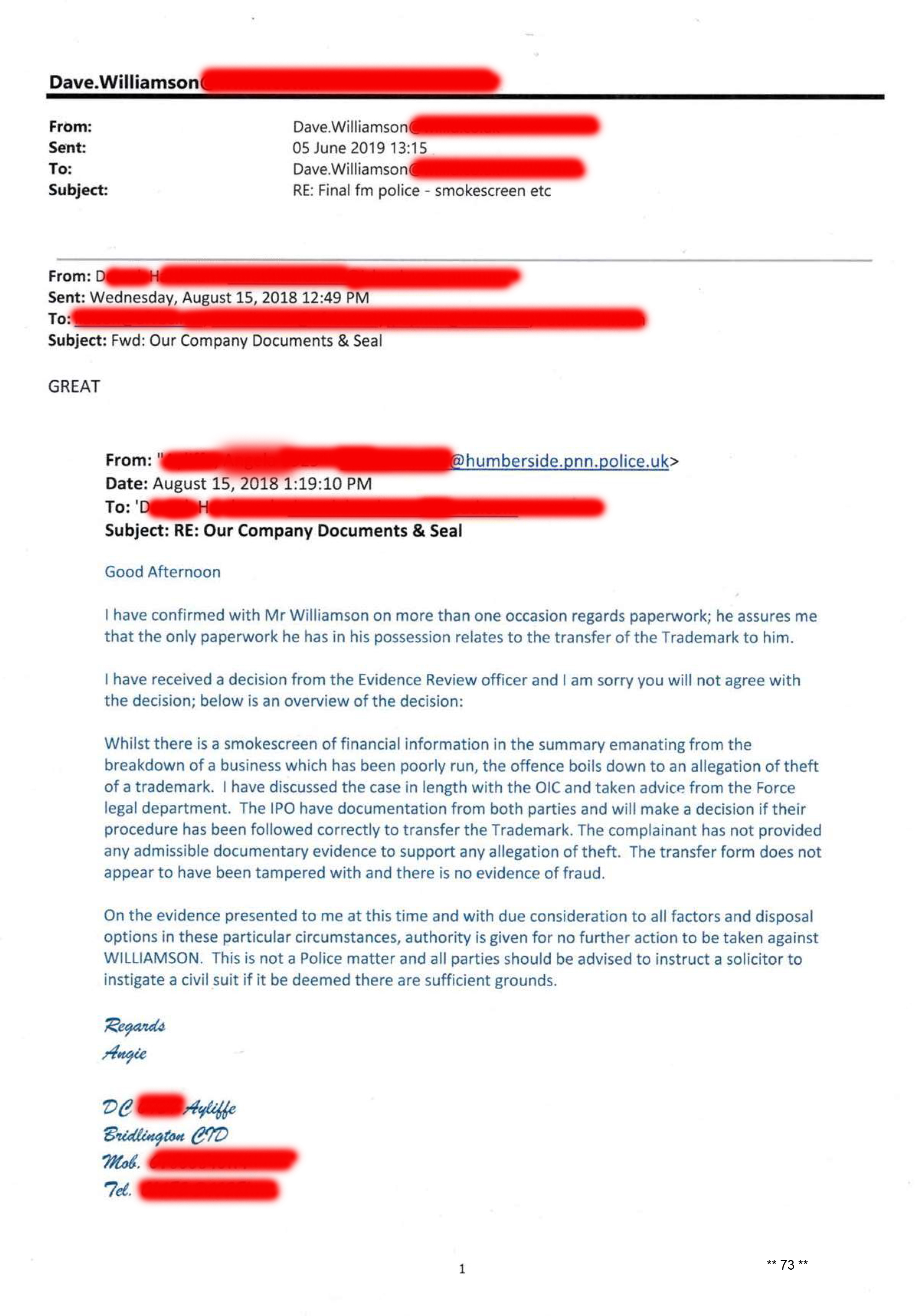 If people are being told differently, then what other false information are people being told?